Baking Stone – Rectangle Pizza Stone
Our beautiful lava stone baking stone is a must-have if you love baking bread at home! But why stop at bread when there are so many other things you can use the stone for including:
Focaccia
Homemade pizza
Ciabatta
Sourdough loaf
Garlic bread
Cakes
Flatbread
The stone promotes even heat and holds that heat well which allows for an even, steady bake which you won't get from a regular baking sheet. You will find that the stone also absorbs extra moisture that will make your bake crispier.
You need to let your stone heat up in the oven while you're preheating the oven -placing a cold stone in a hot oven can result in potential cracking.
The stone will fit comfortably in a standard size oven (see product dimensions below).
You can also use the stone as a pastry stone, Knead, roll and shape to your heart's content with our fabulous hand-crafted lava stone pastry board. Thanks to its smooth, cool surface, lava stone makes the perfect pastry board. 
You can use both sides of the stone so it is perfect for serving hot and cold food. You can also use it as a chopping board.
Baking Stone Benefits:
-Even-Heat distribution
-Absorbs additional moisture for a crispier bake
-Helps to improve the rise
Baking stone includes:

1 Baking stone – All sides and edges honed smooth 38cm x 30cm x 2 cm (15in x 12in x 3/4in)
1 Chrome rest to use once the stone comes out of the oven and for carrying (please use suitable

 

heat resistant gloves)
Weight: 7kg
The chrome cooling rest is just wiped clean.  so the stone can be cleaned easily by hand. Before using the baking stone you will need to season it. The Baking Stone will last years if it is seasoned properly and looked after.
SKU: HO-07
UPS: 5060148930053
Customer Reviews
01/15/2022
Steve H.

United Kingdom
Hot Stuff
We bought a stone for bread and pizza baking as the reviews suggest a better and more uniform bake. This stone is not the cheapest out there but I would suggest that it is much better quality than most. We have only used once for a home-made pizza and the results were great. A very quick delivery from Blackock Grill too. Their customer service is very good. Which is always a plus.
01/17/2022
Black Rock Grill
Great to hear that you are happy with the pizza baking stone and we really appreciate you taking the time to review it, it really means a lot to us. ☺ Kind regards, BRG team
09/11/2021
Sara-Jane C.

Australia
Baking Stone for Sourdough
Excellent service when I had a query and the product is awesome!
09/13/2021
Black Rock Grill
Amazing to hear! Thank you for taking the time to review ☺Happy baking! Kind regards, BRG team
05/15/2021
Austin F.

United Kingdom
Baking stone
As a regular bread baker and pizza maker, for me this stone fulfills both requirements. It holds heat for an incredibly long time (high specific heat capacity) and as well as not sticking, it gives the bread a nice crisp bottom. I use it with a cast iron lid for sourdough and ordinary bread.
05/17/2021
Black Rock Grill
Thanks a lot for taking the time to review the baking stone, it really means a lot to us. It's great to hear you are happy with the product, happy baking BRG team
01/23/2021
Angela M.

United Kingdom
Love it Love it Love it
Seasoned it as per instructions and baked my first two sourdough loaves on it soon after. They came out lovely and crispy on the bottom. Have now got a pizza paddle to help place them on the hot stone. I love it. Lovely and solid and beautiful to look at too. Thank you
01/25/2021
Black Rock Grill
Thank you very much for reviewing, very valuable to us. Happy Baking!! BRG Team.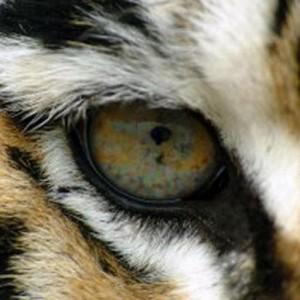 DG
12/29/2020
Dr G.

United Kingdom
Fantastic product
Cooked pizza very evenly and retains the heat for hours after! Fantastic buy and superb quality!
12/30/2020
Black Rock Grill
Thanks very much for the review. Happy baking. BRG Team.